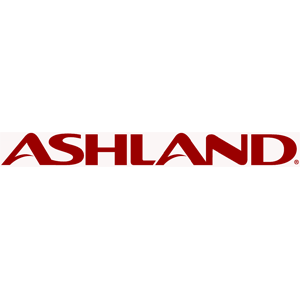 500 Hercules Road
Wilmington
DE 19808
United States

+1 973 628 4000
Activities
Summary
Ashland Global Holdings Inc. (NYSE: ASH) is a premier global specialty materials company serving customers in a wide range of consumer and industrial markets, including adhesives, architectural coatings, automotive, construction, energy, food and beverage, nutraceuticals, personal care and pharmaceutical
Profile
At Ashland, we are approximately 4,200 passionate, tenacious solvers – from renowned scientists and research chemists to talented engineers and plant operators – who thrive on developing practical, innovative and elegant solutions to complex problems for customers in more than 100 countries. Visit ashland.com to learn more.
Product information
Biofunctionals
This is a highlight of our offering, please visit www.ashland.com for our full overview.
Nightessence biofunctional is a natural extract from premium true lavender flower using the patented & proprietary Plant Small RNA technology. This is the first biofunctional tailored to understand and optimise skin's night time needs to awaken with skin re-set for the day ahead. It helps restore skin overnight, so it looks rested, renewed and illuminated by morning.
Vital et biofunctional, a multifunctional solution for multi-level skin rescue, is a unique vitamin E derivative with anti-inflammaging and protective properties against the acute and chronic stress caused by sun, acne and shaving.
Rosaliss biofunctional, a 100% natural extract of Rosa centifolia flower, helps skin achieve a flawless repair and brings a new dimension to manufacturers with a novel type of natural and environmentally conscious extract presenting superior and proven efficacy on key skin benefits.
Procataline g2 biofunctional is a natural, botanical extract designed to guard against everyday air pollutants. A complete solution to detox hair and purify the scalp.
Crème by you formulations are waterless, solid beautiful molds that can be easily transformed into a customisable cream. The consumer can personalise these DIY formulations to suit their individual skin needs by adding more or less water.
Infini'tea biofunctional with zeta fraction-technology is a unique, ultra-fresh tea serum extracted from live camellia sinensis tea leaves. It is a solution to restore a peaceful balance inspired by neurocosmetics and the homeostasis of young, fresh and relaxed looking skin.
Cb2-skin biofunctional, a unique and patented patchouli leaf extract and an alternative to cannabis derivatives such as cannabidiol (CBD) oil or hemp oil, offers consumers skin calming, increased skin comfort and reduced irritation and itchiness.
Chromafend biofunctional is extracted from golden flax seeds and helps defy grey hair. Inspired by the "Hair Melanin System" concept, it is designed to preserve hair's natural colour.
Skincare
Pollution protection. Ashland has two chassis solutions for skin care to provide superior protection against smoke (complex pollutant) ex vivo and in-vivo, ozone (gas) ex vivo and skin protection in-vivo versus competitive technologies including antioxidants and polymers:
Antaron (ganex) sensory multi-functional polymer repels pollution by reducing particle deposition onto skin
Prolipid 141 lamellar gel shields from pollution by reducing pollution penetration into skin. It is biodegradable and 100% nature-derived.
Total defense package. Ashland has a range of functional and active solutions to defend against environmental aggressors. Our formula ritual contains comprehensive solutions for consumers to incorporate into their daily beauty routine./
Phyteq raspberry multifunctional preservative booster is a globally approved, biodegradable multifunctional additive is based on raspberry ketone. Available as natural or nature identical this multifunctional preservative booster acts as preservative potentiator that protects the cosmetic against spoilage.
Additional skin benefits make it an excellent choice for skin care products, as it acts as a strong antioxidant and free radical scavenger that helps to protect the elasticity of the skin.
Sun care
Antaron ECo gel starts with a globally compliant, cellulose-based film former. This sustainably sourced ethylcellulose provides excellent and reproducible water resistance and light formula aesthetics. To make it easier for formulators to take full advantage of the benefits, it is pre-dissolved into a biodegradable sun care solvent to yield a translucent gel. The resulting gel can easily be incorporated into a formula, saving energy for formulators and during production.
Antaron eco ethylcellulose uses natural, sustainably sourced raw materials and provides high water resistance at a low use level in most formulations to achieve cost-effective water resistance in SPF formulas in sprays and gels.
Hair care
Advantage revive polymer is a patent-pending solution that delivers superior cleaning and improved sebum removal with less visible residue while leaving hair visibly cleaner.
Styleze CSP polymer is a nature-derived, patented film-former that delivers strong hold and high levels of stiffness in styling products. Based on cassia seeds, this polysaccharide derivative can be used in combination with other polymers to provide formulators with a solution to get PVP-type stiffness from a nature-based polymer.
Styleze CSP polymer can be easily formulated with cellulosic thickeners to create clear, in-hand gel formulas that meet the stiffness profiles of carbomer/PVP gel systems.
Styleze es-1 polymer is a Cosmos*-validated, biodegradable solution for improved style durability and 48-hour humidity resistance. Perfect for styling formulations, including aerosol and non-aerosol mousses, combing creams, styling gels, and curl creams.
Contact details
Michaela Neilson
Global Marketing Communications Mananger
Ashland
Phone: +001 908952 5668
Email: mneilson@ashland.com
Website: www.ashland.com/personalcare
Global Capabilities:
EMEA
Esteban von Ehrenstein
evon-ehrenstein@ashland.com
Latin America
Liliana Brenner
LBrenner@ashland.com
North America
Alessandro Moraes
Alessandro.C.Moraes@ashland.com
Asia Pacific
Lizbeth Tham
MTham@ashland.com
China
Sam Chen
Sam.Chen@ashland.com
Social Media
Brands
nightessence™; vital et™; rosaliss™; procataline™; infini'tea™; cb2-skin™; chromafend™; antaron™; ganex™; ganex™; prolipid™; phyteq™; advantage™; styleze™; prolipid™.